6th Man and other shirts available from Dot Designsm Poca High's student-run shirt company! Get yours for basketball playoffs or spring sports! Order here:
https://forms.office.com/r/Hg0ATwPLg9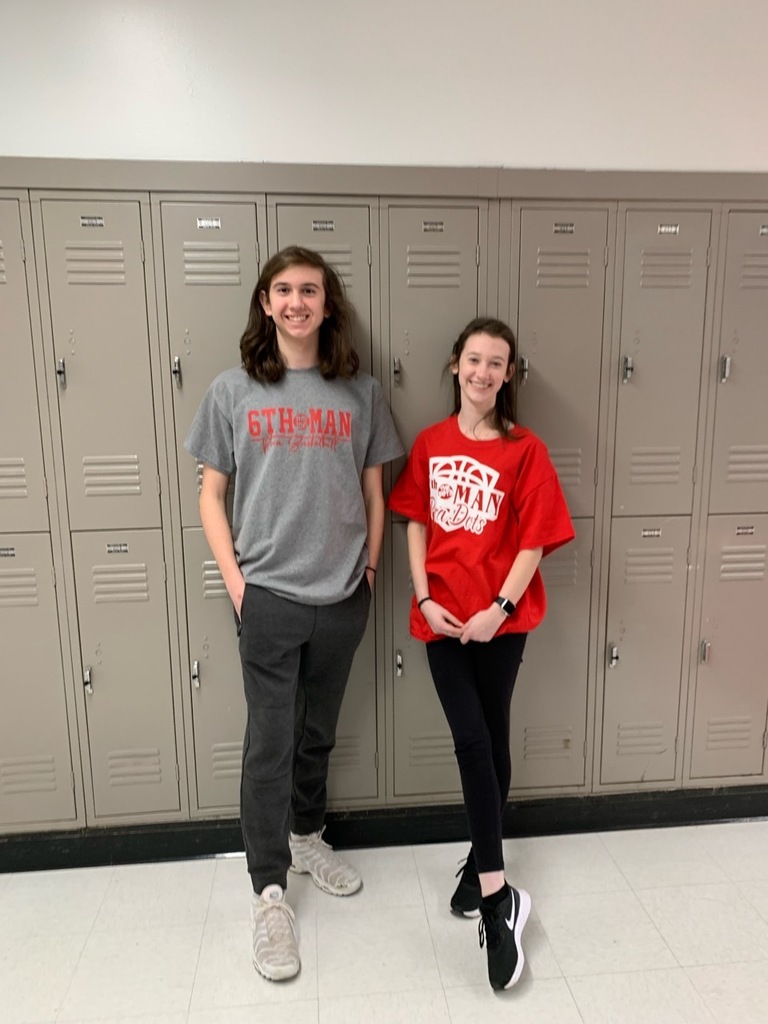 SENIORS! If you did not have a formal portrait made for the yearbook or if you weren't satisfied with your picture, makeup day will be tomorrow morning! Come ready to have your formal portrait made tomorrow, Friday, 2/25.

PHS has yearbooks from past years available for sale. Please see the attached photo for a complete list. Contact the office at 304-755-5001 to purchase.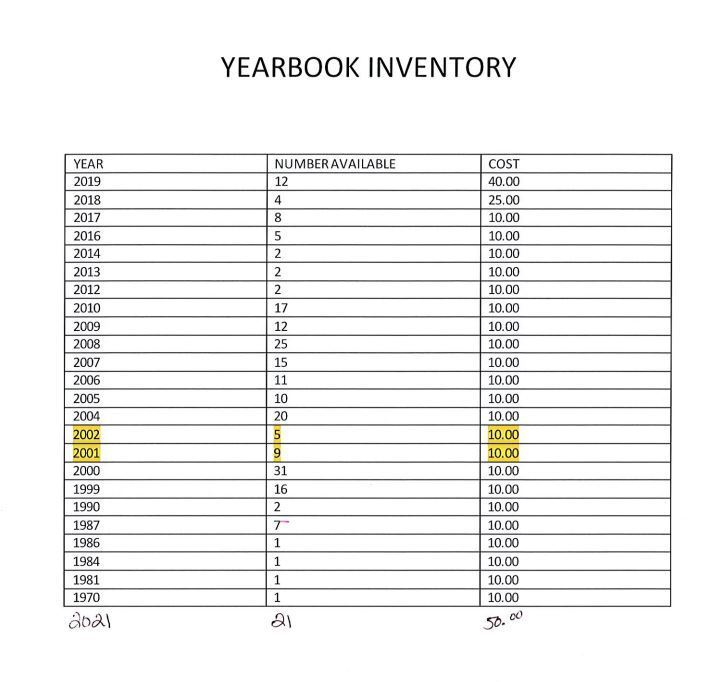 The Dots finish their home season undefeated (20-1 overall) as Coach Allen Osborne chalks up his 700TH CAREER WIN!!! Congratulations, Coach!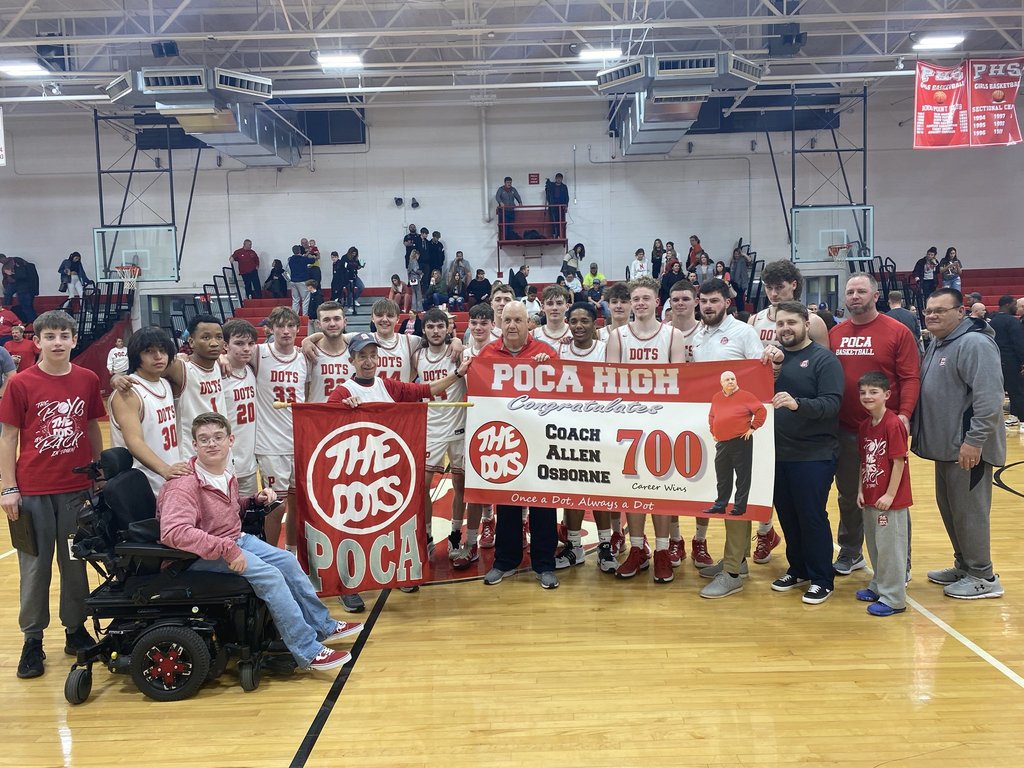 Shout out to our PHS Archers, who achieved their season-high team score this past weekend, and to Audrey Scott, who placed 8th over all and Netis Woodall who finished 6th overall!

Congratulations to Visual Volume! They placed First in their class at the Emerald Classic and had the highest scores in their class and second highest overall for their professionalism!


Don't miss tonight's boys basketball game vs. Hurricane...the 1997 Champion team will be honored on their 25th Anniversary. FBLA will be selling 6th Man shirts & collecting donations for the Will Washburn Foundation, celebrating National FBLA week! #PocaPride #PutnamPride #LLWW

Want to be part of the best basketball student section in WV? Get your 6th man shirts from Dot Designs! See Mrs. Wright in Room 209 or e-mail
ddwright@k12.wv.us
Two designs are available on Red or Gray shirts. T-shirts are $10 and other styles are available on a limited basis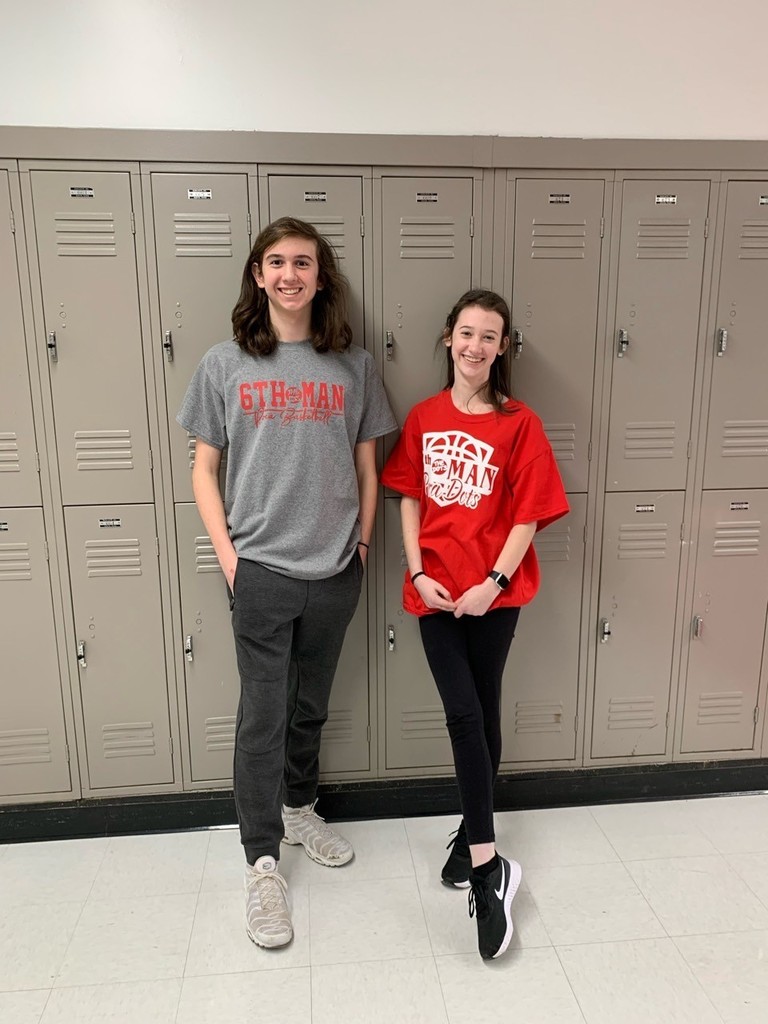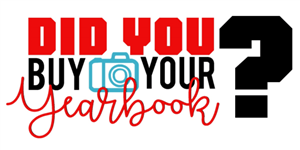 Congratulations to our Students of the Month! Freshman - Landon Aldridge Sophomore - Cole Richardson Junior - Lola Vance Senior - Toby Payne #PocaPride

Great competition for our Math Field Day team! Top Score PHS: Jonny Garlow 2nd Top Score PHS: Jacob Farley Jonny Garlow will be the Alternate for the Regional Competition. Poca High finished in 3rd place out of 6 schools competing. Congrats to all of our Mathletes!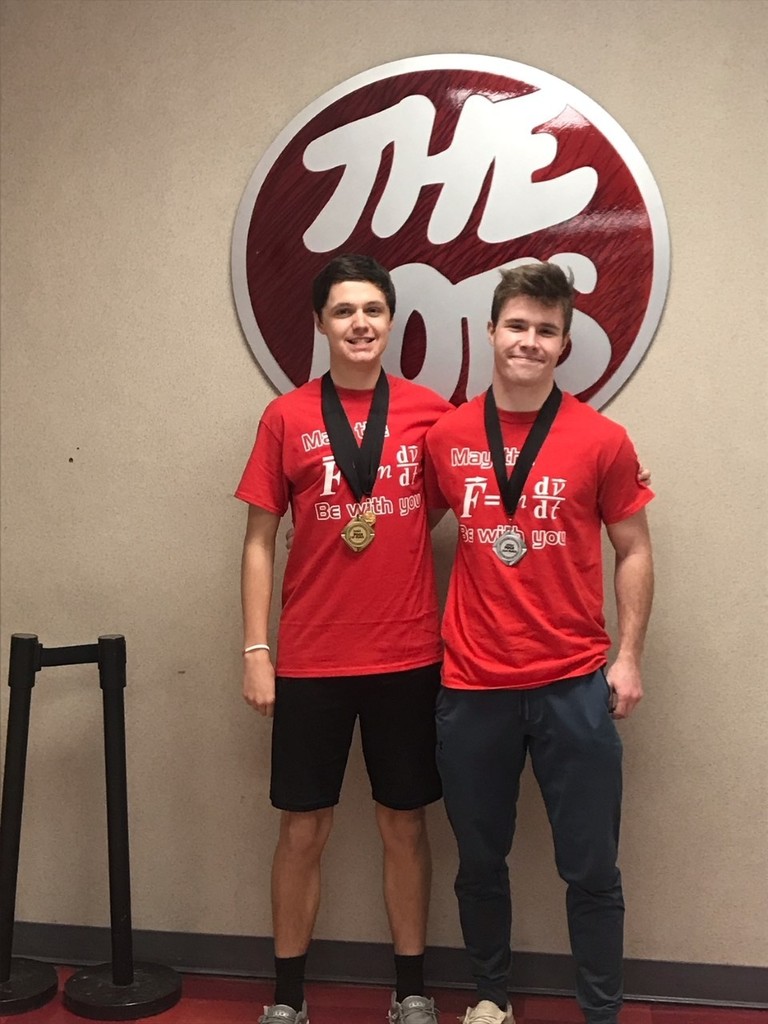 Congratulations to Visual Volume on their excellent performance at the Hurricane show choir competition today! Their awards included: 1st Runner Up - Class C Best Performer - Tanner Samples Best Dressed Director - Mr. Rose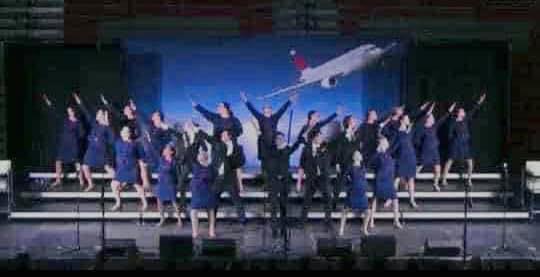 A big win for the boys basketball team last night against AAA #1 Logan. Photos by Chuck Roberts.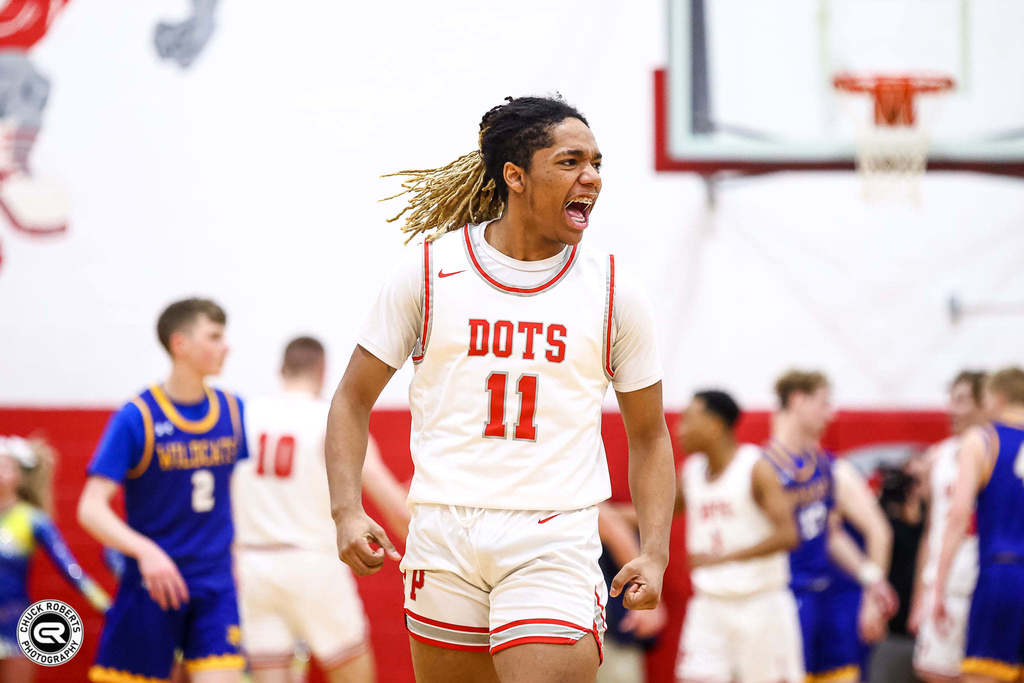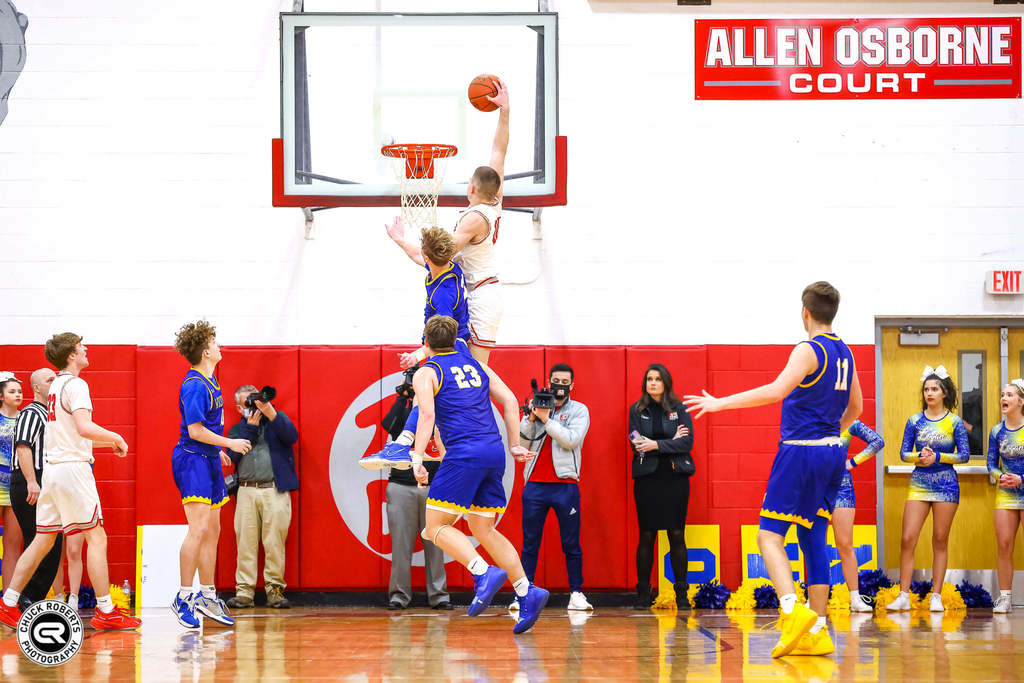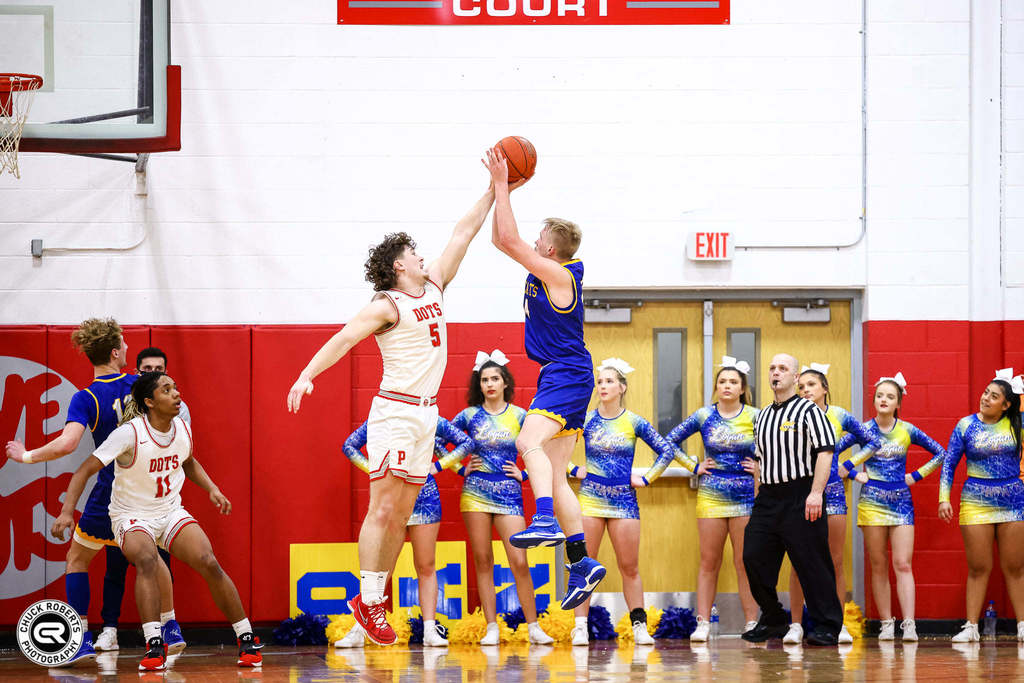 Our Lady Dots came back from a halftime deficit to win by 12 at Clay County today! These young women are the epitome of determination and grit! Go Dots!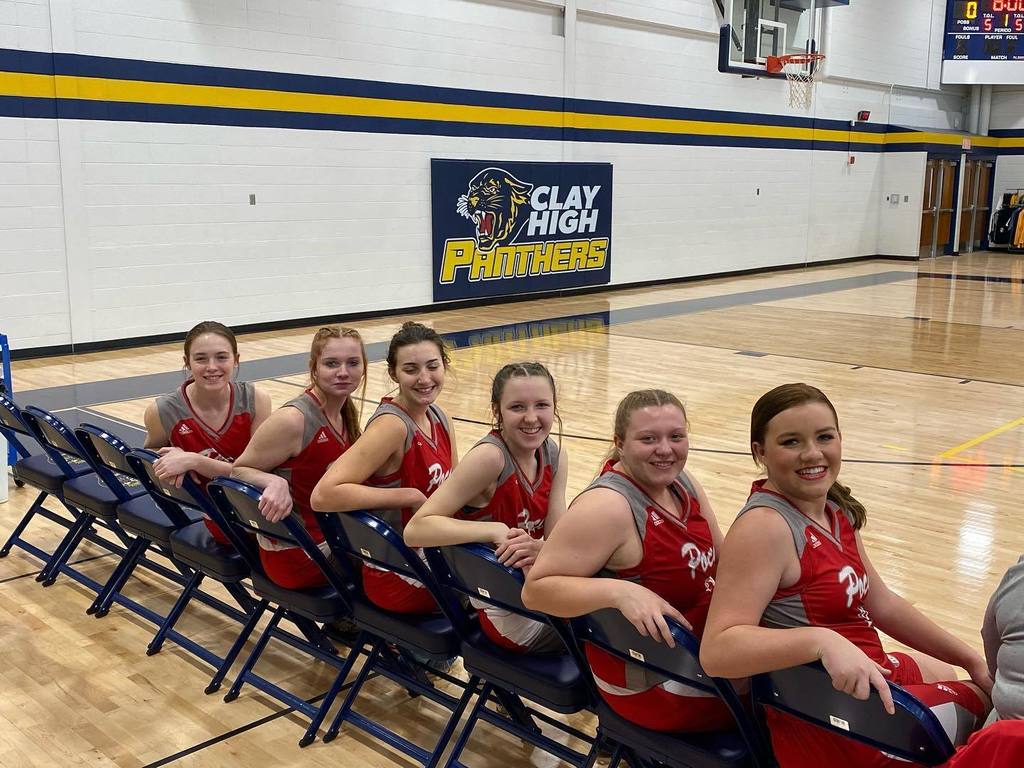 Tonight's Boys Basketball game against Logan will take place as scheduled at PHS! Don't miss this matchup of AA #1 Dots vs. AAA #1 Logan! Doors will open at 4:30. JV game at 5:30 and varsity at 7:00. Come out and support our Dots at the biggest game of the year!

MusicFest is rolling here at PHS! It isn't too late to get down here and watch some amazing talent! Choirs will be performing until late tonight! $15 for adults and $10 for children 8 and under. Great local groups performing including all of our Putnam Schools!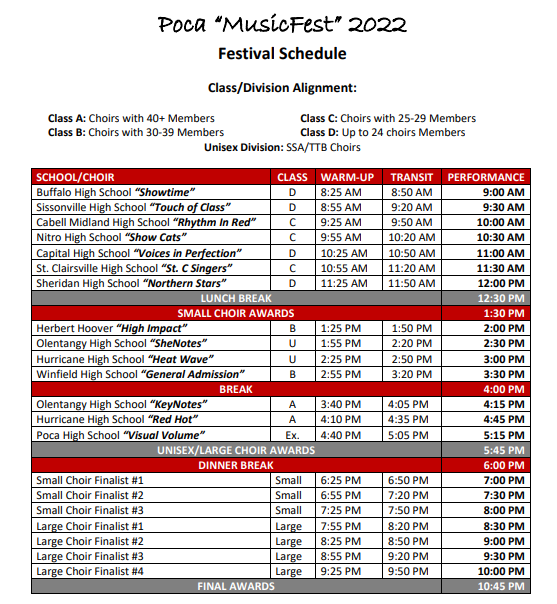 MusicFest Show Choir Competition is this Saturday, Jan. 29. Adult and student volunteers are needed to help as this is a large competition! Students will get community service hours. Contact Tammy Samples at
tammysamples@yahoo.com
or students can see Mrs. Wright in room 209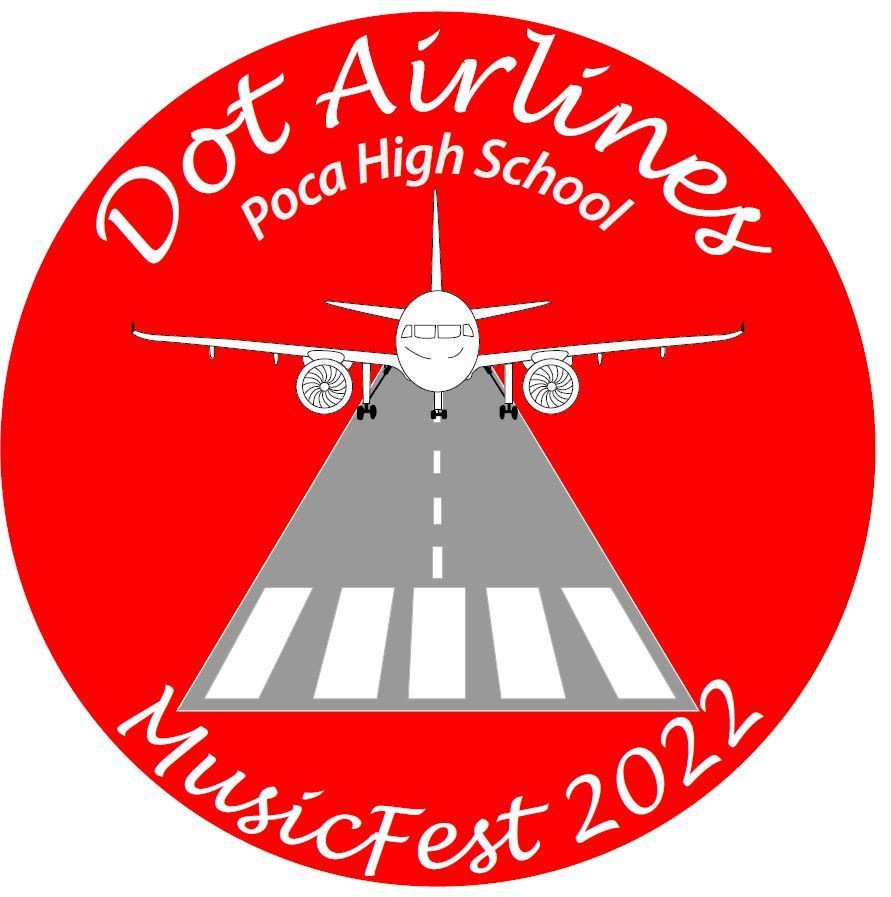 Report Cards will be sent home on Monday, January 24. Students will report to their mentor at the beginning of the day to receive their report cards.

No School for Students: January 14 - Professional Development for Staff January 17 - Holiday January 18 - Professional Development for Staff New semester begins January 19