Don't forget...PICTURE DAY IS TOMORROW, February 10! Virtual students may have their pictures made between 12:30 and 2:30 pm (enter the Aux Gym from the parking lot). You do not have to purchase pictures. EVERYONE should have their picture taken!

2-HOUR EARLY OUT this Friday, February 12, 2021. All students will be dismissed 2 hours earlier than normal to allow a group of staff members to receive their second Covid vaccine.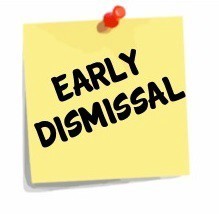 FREE MEALS AVAILABLE FOR ALL PCS STUDENTS: This meal service is free of charge and available for ALL students, whether or not enrolled in the meal benefit program. Therefore, we encourage all families to take advantage of this opportunity. Daily pick-up times for meals are from 11:00 am - 12:30 pm at each school. Families will pick-up meals at their students' home school location, curbside while remaining in the vehicle. If transportation is a problem, families may contact their home school to request meal delivery assistance.